testimonials
East Kent College
2014
Since transferring to Apple Childcare Vouchers we have seen a significant increase in employees taking up the service. The website is user friendly and easy to use as an employee and employer and the transfer process from our old scheme was seamless. The price is competitive and the staff couldn't be more helpful, I would highly recommend them to anyone considering a scheme or looking to transfer.
Tara Ashman - HR Officer
Harton Technology College
2014
Apple Childcare Vouchers has been our childcare voucher administrator since April 2013. They couldn't have been more helpful during the transition period and were more than happy to answer any questions we had. The service has been outstanding and the process runs seamlessly from month to month. The website is user friendly and our staff are delighted, this is shown by a huge increase in uptake of the scheme. Whenever we need to contact Apple the customer service is exceptional.
Lisa Bruce - Payroll/Finance Assistant
Lyons Seafoods Ltd
2014
From our initial meeting with Apple, we were impressed with their no nonsense approach and their easy to understand scheme. Marcus and his team guided us through the process from start to finish; they helped with the initial set up procedure, provided literature and draft emails to send to our employees. Apple always answer the phone and always reply to emails, I never feel anything is too much trouble for them. Invoices arrive on time - not one of our employees have complained about the service they have received and only come out of the scheme when their child / children grow up. I cannot recommend Apple highly enough - if you are still deciding what scheme to go with - choose Apple.
Fiona Simpson - HR Advisor

KCOM Group PLC
2014
After using several providers over a period of time we have now been with Apple for a number of years and I can say without any hesitation the service they provide is second to none. From registration to online maintenance and management of invoices the whole process has been extremely efficient and trouble free over the full length of our partnership to date. On the occasions when a member of my team or myself have made direct contact with either Marcus Barrow or his team the experience has been first class. Their professional, efficient and friendly manner sets the standard for others to aspire to.
Steve Akester - Payroll Manager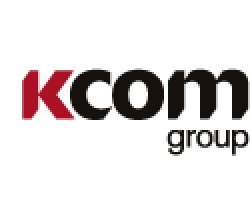 Dumfries & Galloway Housing Partnership
2013
So pleased that we moved to Apple Childcare Vouchers. The administration is so simple and easy to follow. I am kept updated and informed by email of any changes and even the annual earnings assessment was straight forward. Well done, I would certainly recommend Apple Childcare Vouchers.
Freda Taylor - Senior Finance Officer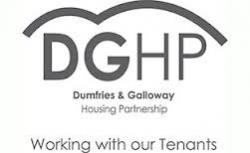 Alpha Biolaboratories Limited
2012
I have been impressed by the high level of service we have received from Apple Childcare Vouchers. I would not hesitate to recommend them to any prospective client who is considering using their services.
David Thomas - Chief Executive

Kantar Worldpanel
2011
"Kantar Worldpanel transferred to Apple Childcare vouchers in 2010. Transferring to the scheme was managed very well by the team and every effort was made by them to minimise disruption and ensure our employees were fully informed along the way. We have worked with the team for now over a year and have found the partnership with Apple and our benefit platform provider works very well. Keep up the hard work".
Hema Patel - Compensation & Benefits Manager UK / Ireland
Carole Nash Insurance Consultants Ltd
2011
"We always receive an excellent service from the team at Apple. They guided us through the whole process of setting up the voucher scheme and it couldn't have gone better. The administration of the scheme is very minimal and it takes no time at all to get an employee registered and ready to go. Invoices always arrive on time and are accurate. It's great to have a provider I know we can rely on for excellent advice and service".
Alison Brocklehurst - Payroll & Benefits Officer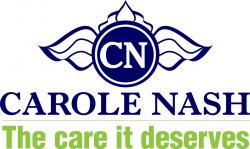 West Yorkshire Probation Trust
2011
"We transferred to Apple Childcare Vouchers in May 2010. We have found that their website is easy for our employees to use, and also easy as an employer. Invoices arrive on time and are accurate. The amount of time spent administering the scheme since we changed to Apple has been minimal and we are very satisfied with the service we recieve".
Nicola Woodward - HR Admin Manager

Principal Mortgages Limited
2011
"Apple Childcare Vouchers provide us with a very good professional service. We always receive our reports and invoices on time, our vouchers are issued or paid immediately and our staff have had no issues. When researching providers I found Apple to be very competitive on price. A very good system, supported by an excellent support team. I could not recommend Apple enough".
Mark Watson - Owner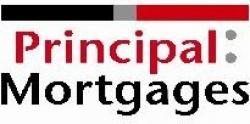 HD Communications
2010
"We'd been putting off starting up a childcare voucher scheme for months because our perception was that it would be an administrative headache to set up. Once we decided to take the plunge, we started to look around for a service provider. They weren't the first provider we came across, but Apple were amongst the most competitive and certainly the most helpful. We were aware of the tax and savings benefits, but they explained exactly what these would mean to us. The Apple team convinced us that one of their USP's was the simplicity of the service, not only in terms of registration but also delivery. The online facility is excellent; it's easy to navigate, straightforward to use and provides useful instructions for employer and employee alike. I know I speak for the staff here too when I say the guys at Apple provide a stellar service".
Simon Colvan - Director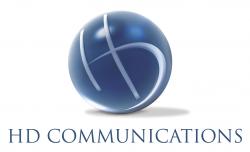 Quick Books Accountants Ltd
2010
"As an accountants, I'm always looking for good ways to save tax. So a year ago I suggested Childcare Vouchers to one of my clients and they asked me to recommend someone. I did a quick search and came across one of Apple's competitors, who's brand I recognised and had a good reputation. Six months later, I rang her to see how it was going (because I was about to start the same scheme for my own company). She wasn't delighted with them and thought their charges were a bit steep. So when I came across Apple Childcare Vouchers with charges that are half of the provider my client is using, and I am delighted with how easy it was to set up, both for myself & my son's nursery and to run. I am more than happy to wholeheartedly recommend both Apple's cost, easy of use & quality of service".
Andy Crawford - Owner
Adam Recruitment Limited
2010
"The service we have received from Marcus & his team has been excellent. I would have no hesitation in recommending Apple Childcare Vouchers".
Vanessa Jackson - Project Manager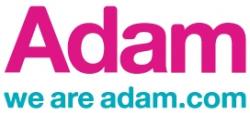 University of Huddersfield
2010
"Our selection panel was very impressed with the presentation from Apple which was a novelty when compared with others we heard. The efficiency and effectiveness of the system spoke for itself and together with confident assurances about transferring across childcare account arrangements for our staff clinched the deal for us to select Apple to replace our previous supplier. We have received quite a number of positive comments from staff about the ease of the operation, confirming that their system is genuinely user-friendly and very easy to navigate. Staff who needed to contact Apple direct have all indicated that they were very satisfied with the treatment they received. I soon found myself in the fortunate position of reporting to our senior management team that the transfer process had gone exceptionally smoothly, achieving a successful outcome well within the timescale we had set ourselves".
Robert Sutcliffe - Head of Reward & Information Systems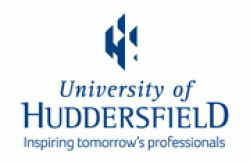 Mediaburst
2010
"We wanted to transfer our scheme because of administration issues with our previous provider. Thankfully Apple have an excellent online platform and a simple transfer process for our scheme members, and all for a fraction of our previous fee. Recommend them every single time".
Gary Bury - Managing Director

Stoke on Trent College
2009
"Compared to our previous supplier of childcare vouchers, Apple has been a breath of fresh air. Their website is so easy to use and packed full of all the information our 1300 employees would need to make an informed decision on whether a salary sacrifice was right for them. The quality of their marketing information and the ease and speed of which it can be ordered and delivered was beyond our expectations - and it is all included in their very competitive commission rates. From our first contact with Apple they provided all the information we needed and even came out to demonstrate how easy the employer's web page was to administer the scheme. We can not recommend them enough".
Neil Forster - HR Officer